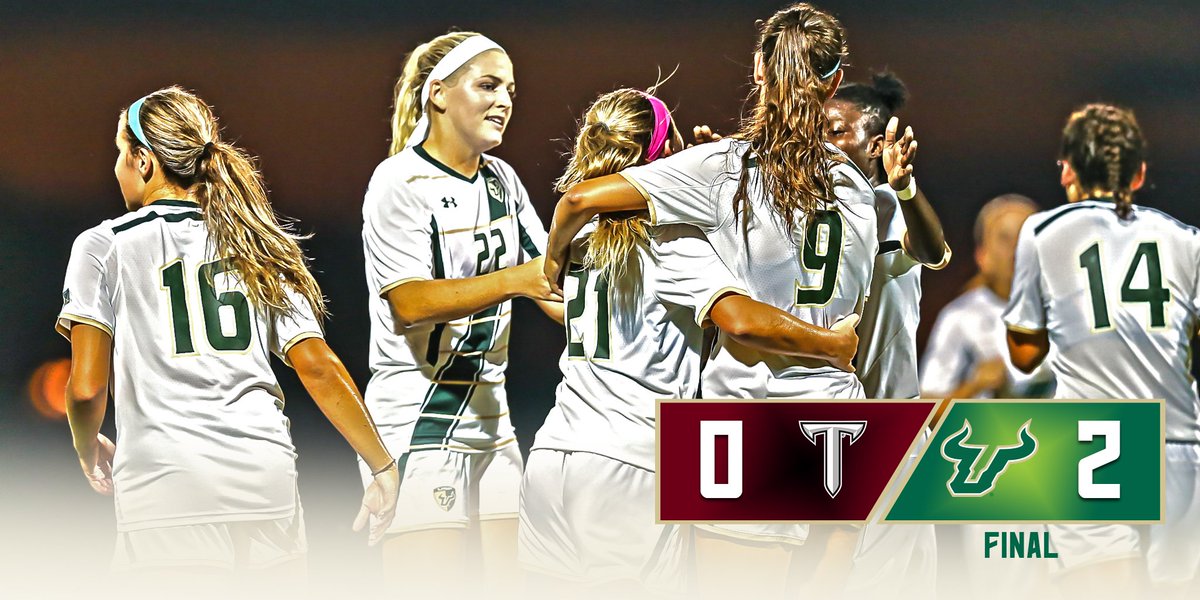 The Bulls won 2 to 0 over Troy to end the exhibition portion of the schedule. Now it's time to get ready for the regular season. 
In the first period, USF went ahead 1 to 0 on a goal from Evelyne Viens (18th minute) and Yasmine Hall helped with the assist. It is good to see Viens notch the first of what should be many goals this year. In the 40th minute, Leah Ferlin added a goal to make it 2 to 0 (assist from Kylee Burroughs). That is two goals in two games for Ferlin who could be one of the young players to emerge for USF this year. USF also led the edge overall with 10 shot attempts compared to just 4 for Troy.
Kat Elliott made 1 save in 56 minutes of playing time as she continues to get ready for the real games. Freshman Ricquelle Farquharson made 1 save in 34 minutes of playing time. As I said in the last report after the FGCU game, Farquharson appears to be the back-up for Elliott and was able to get some valuable minutes of playing time in these first two exhibition matches.
USF will begin the regular season next Friday at 7 PM with a game against Charlotte. Stay tuned for a preview of that game next week. This was a great way to get ready for the regular season as it appears the offense is clicking and the goal keeping is right on track.