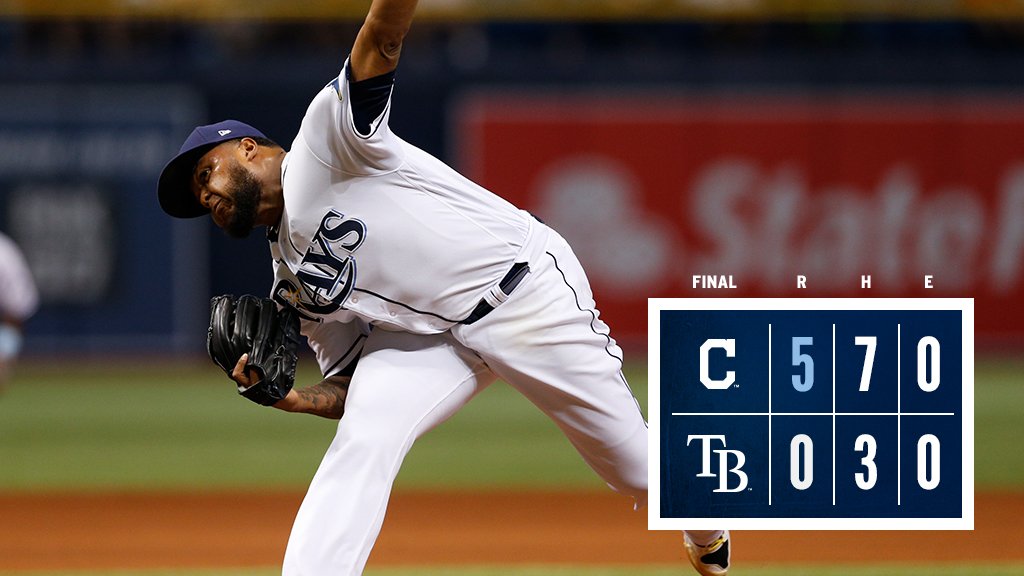 The Rays, 59-58, fell 5 to 0 to Cleveland. The offense had no answer in this game as the struggles continue for this group.
The Rays are still 7 games back (Baltimore right behind us) in the AL East and now a half game back in the Wild Card standings with several teams ahead fighting for a spot.
In the 5th, Cleveland went ahead 5 to 0 as Jacob Faria hit a road block after cruising through the first 4 innings of the game. The Rays on the other side had no answer in this game, recording just 3 hits, going 3 for 30 at the plate and struck out 12 times. This was ugly, real ugly, and Evan Longoria had to leave the game with a bruised thumb. It was just a bad night for them once again. This is the 4th time in 7 games that the Rays have failed to score a run.
Yeah, you know the drill, this part is for the highlights of the hitters, but there were barely any hits so once again I leave this section blank.
Jacob Faria (5-3) went 6 innings, allowing 6 hits, 5 runs, walking 3 and struck out 7. This loss is not all on Faria, not by a long shot. Jose Alvarado, Dan Jennings, and Brad Boxberger all worked clean innings in relief. Again, the pitching was not that bad, it was the bats that failed them again. Whatever baseball god they have angered, time to make amends and get this thing back on track.
The Rays will send Chris Archer to the mound on Saturday night (game begins at 6:10 PM) in the third game of the four game series.
Durham Bulls
The Bulls fell 6 to 2 to Scranton/WB, dropping their record to 72-46. Willy Adames was 2 for 4. Jake Bauers was 1 for 4 and is batting .264 on the season. Taylor Featherston went 1 for 4 with his 5th home run of the year. Ryan Yarbrough (12-6) went 5 innings, allowing 9 hits, 4 runs, walking 1 and struck out 8. Jamie Schultz went a clean inning, allowing a hit and struck out 2.