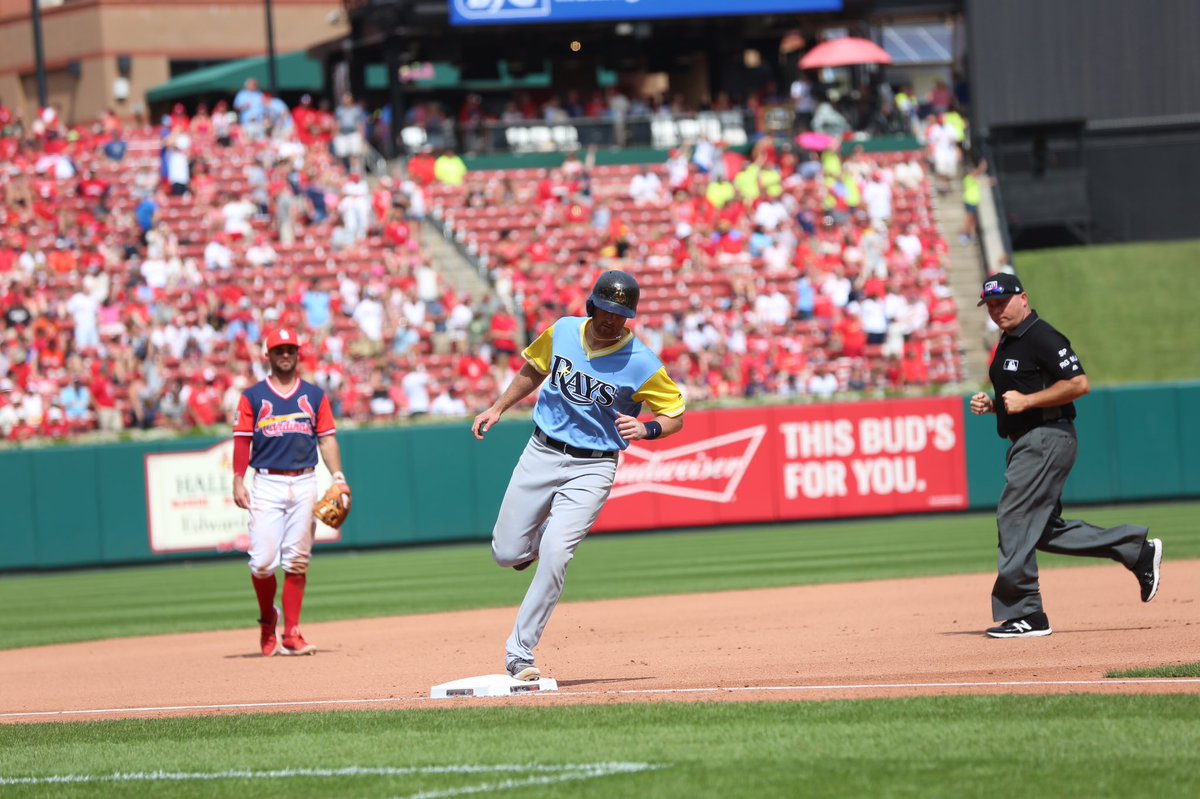 The Rays, 65-67, won 3 to 2 in 10 innings over the St. Louis Cardinals, taking the series. The long ball was the way the Rays got this one done. 
In the 4th Logan Morrison hit his 30th home run of the year to take the lead at 1 to 0. In the 7th, Brad Miller hit his 7th home run of the year to extend the slim lead to 2 to 0. However, in the 7th and 8th, the Cardinals hit solo home runs to tie the game up at 2 to 2. The game would go into the 10th inning when Morrison hit another home run, his 31st of the year, giving the Rays the 3 to 2 victory.
Lomo was 2 for 5 overall in the game. Kevin Kiermaier was 2 for 5 overall. Brad Miller was 1 for 3 with his home run. There was not a lot going on for the Rays offense, but they did just enough in this game.
Chris Archer (ND) went 7 solid innings, allowing 5 hits, 1 run, 1 walk, and struck out 8 batters. Dan Jennings gave up a solo home run and failed to record an out. Steve Cishek went an inning, allowing 2 hits, and struck out one. Sergio Romo (2-0) went a strong inning, allowing a hit and struck out 3 batters. Alex Colome recorded his 39th save for the year, striking out 2 batters.
The Rays will head to Kansas City next and will send Austin Pruitt to the mound for the first game on Monday (game begins at 8:15 PM).
Durham Bulls
The Bulls won 5 to 2 over Norfolk to improve their record to 81-52. Daniel Robertson was 1 for 3 with a walk and scored a run. Jake Bauers was 2 for 4. Curt Casali went 1 for 3 with 3 RBIs and scored a run. Burch Smith (1-1) went 5.2 innings, allowing 4 hits, 1 run, walking 1 and struck out 5.