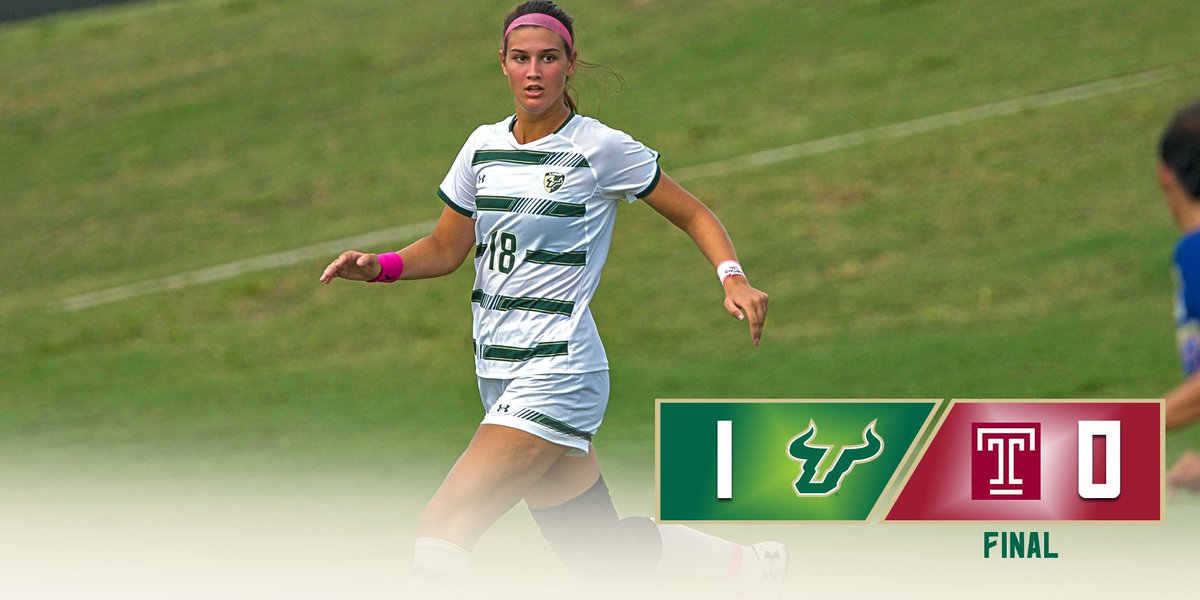 The Bulls, 10-3 (6-1), won 1 to 0 over Temple on Thursday night to stay among the top of the AAC standings. This was a solid win for the Bulls.
In the first half, neither side could get a goal across. USF out-shot Temple 9 to 3 as Kat Elliott made 2 saves to keep the Owls off the board early in the match.
In the second half, USF finally broke through on a goal from Leah Ferlin in the 63rd minute (assist from Sabrina Wanger) to take the 1 to 0 lead late in the game. USF out-shot Temple 21 to 8 overall as the offense continued to keep the heat on the Owls from the start of the game, not allowing Temple to get anything going.
Kat Elliott made 4 saves to help keep Temple off the boards, allowing USF to get the huge victory as the regular season comes to an end in just two matches.
USF will host Uconn on Sunday (game begins at 1 PM) as the regular season is nearly over. Time for another chance for the Bulls to get another victory on the resume but it will not be easy.